Quicklinks

ISCHGL-NEWS
Currently in operation
19. Dez. 11
37 Open lifts
178 Slopes


Ski map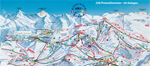 Click here for the slopeplans
Weather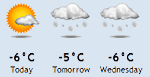 Curious to know more weather? Click here!


Nice to know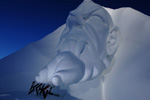 19th Snow sculpture contest | 09 - 13 January 2012
Ten pairs of international artists, four days of work and tons of snow: at the 19th Ischgl Snow Sculpture Competition "Shapes in White", the figure of the dragon is the central theme of this year's competition. The meter-high figures are to be admired at Ischgl's slopes - until the snow melts, of course!

Get more information!



Official newsletter of the World Architect Masters 2012 | No. 3


Welcome to our third newsletter! Only a week has passed, and yet there is so much to report on. For example: you might be thrilled to hear that a new book on Le Corbusier has been published by Argentinian Ediciones 1:100, one of our media partners. But that is not all on the publishing front, because famous trend forecaster Li Edelkoort has also been publishing: a new trend book on architecture. As far as our ACFx-conference "Minds of Tomorrow" is concerned, for which Andreas Pfetsch, founder of ap35, had the original idea, we are pleased to inform you that Tobias Mayer from Airbus has been confirmed as one of the speakers in the meantime. So, while the WAM Open 2012 is drawing nearer and nearer, there's lots to discover this week; while you begin to explore this little WAM Open-update of ours, we're already starting to look for new stuff to write on - see you again in 2012!

Your ap35



ACFx-Conference


Latest confirmed speakers:
We look forward to Tobias Mayer!
Tobias Mayer from Airbus is responsible for advanced design projects within current aircraft programs. Tobias creates future cabin design concepts for potential next-generation aircrafts, transforming sociological, economical and technological trends and scenarios into tangible visions. He supports the idea generation team and takes care of student-projects. Read more



Introducing...Martin Deinoff
Martin Deinoff is a senior manager at Creuna (Sweden) and also Vice President of the departement Marketing and Business Development. As a business consultant with a vast experience in strategy, concept development, project management and process improvement, Deinoff is responsible for several large digital projects within FMCG, telecom, utilities, finance and retail, including internet, intranet, extranet, digital signage and mobile solutions. Creuna Website


1:100 Ediciones publishes new book on Le Corbusier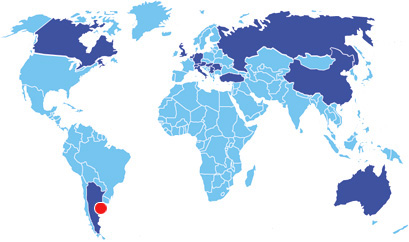 Curutchet + Savoye, a book is two! Curutchet House in La Plata, Argentina on the one hand, and the Villa Savoye in Poissy, France, on the other. Two separate works by Le Corbusier with 20 years and a whole ocean between them. 1:100 Ediciones' new book (Buenos Aires 2011) on Le Corbusier shows an impressive flip book content with many original documents, rare photos, sketches, critical notes and translations in English. Read more
While Daniel Johnston Merro has written the foreword, other contributions include articles by Helio Pinon, Esteban Urampilleta, Julio Jorge Mele Grossman and others.

More News


HÖLLER: University of Innsbruck
At the University of Innsbruck, the Institutes for Chemistry/Pharmacy and Theoretical Medicine have now got a new building at their disposal. Together with the Eheim Möbel GmbH in Öhringen, Höller participates in the interior outfitting of the university building.


Admonter: ADORO - 2012 Admonter opens the doors to its world
In 2012 the STIA Holzindustrie has its 40th anniversary. For this reason the Austrian company decided to offer something special to customers, partners and persons who are interested in the world and philosophy of Admonter: In February the first issue of the new Admonter magazine ADORO will be published! View invitations (only avaliable in german): Munich | Vienna | Salzburg


Li Edelkoort: new architecture trend book
Li Edelkoort has published a new trend book on architecture, called Spatial Extension. Annexes as Social Phenomena in Architecture 2014 and beyond (2011). With this new architectural trend book, companies and architecture firms interested in what direction architecture and interior design will take can have a glimpse of the future! Edelkoorts trendbook is a limited edition. To order it, please contact Studio Edelkoort.

Videoclips


Interesting videos can be viewed here: